What's New
Sorry to inform you that Denny Collins passedaway on July 27th 2020. He truly missed Gene was a loyal friend to all of us that he knew. I had many good times with Gene and could always count on his advice and level-headedness. Blessings to his family.
Posted on: Aug 31, 2020 at 3:19 PM
Have a great birthday! We've made it to this old age and are thriving! Looks like you are very happy!
Have a great birthday! Glad you have so many great houses. I love Chama - we do a road trip every year that includes going there and staying in a very old hotel on the river. Growing up, we would go to Chama and stay in some cabins and go fishing. every summer. There's not much there that I recognize, but the food at that lodge is really good.
You've had a good life! Like your story. Hope you are able to celebrate today with friends and family! Have a healthy new year and stay safe.
Hi Stephanie. It's a nice surprise to see that you commented on this site. How are you and Greg doing? I moved to Scottsdale about 18 years ago and so never bump into old friend like Greg and you. Tell me what's going on in your lives.
Bill
Posted on: Jun 28, 2020 at 3:47 PM
Kevin -
I like your comment about Cissy King. I knew her because a good friend of mine, Greg With, dated her. Cissy was always so nice to everyone. (Cissy, I'm ssure you are just as nice and pretty today!) In the 70's,I did watch the Lawrence Welk Show just to see her. As I recall, another pair were the featured dancers but then that woman left and Cissy replaced her in the featured pair. One of our class stars!
Great and interesting life!
You have had a good life! Enjoy your retirement!
Mark: Please accept my sincere condolences at the loss of Nancy. She was a special lady. My best to you and your extended family. God bless and be safe. -Ed
Cissy King
has left an In Memory comment for Profile.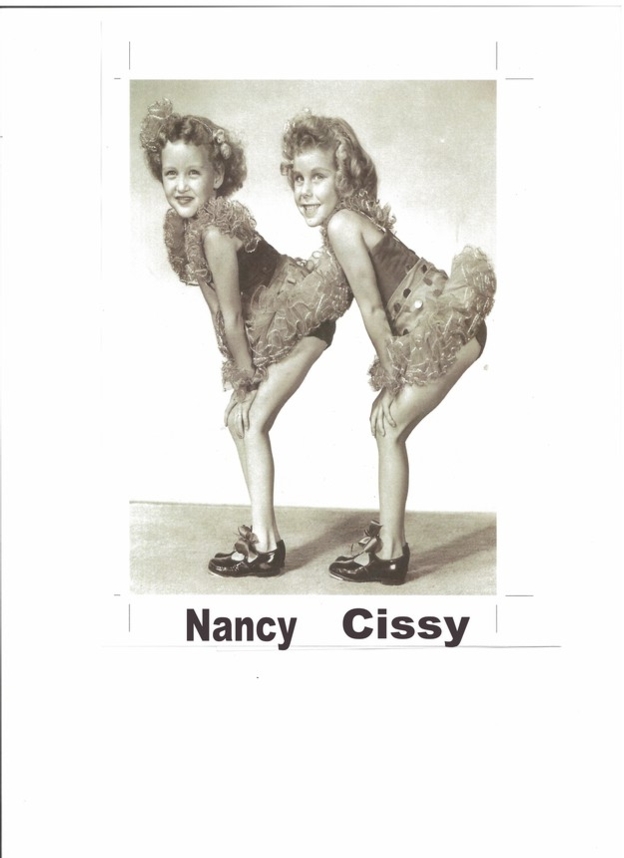 This is a sweet picture of my friend, Nancy Aimes Mayo, her last picture. We have been friends since we were about 3, always in the same dance classes at Fishbacks. Friends throughout our lives.
Nancy and Mark Mayo have been taking care of my little Duchess since I am in Mexico. You can see that is one contented doggie in Nancy's lap. Nancy loved caressing Duchess. She loved snuggling her. Mark took this picture while we were on the phone on Saturday night and sent it to me.
On Sunday, Nancy went for a walk around the block with Mark & his daughter (who now lives across the street from them). Nancy made it around the block for the first -and last-time. She then said she didn't feel well & went in to take a nap. About 45 minutes later, Mark went to check on her, but found her lifeless.
She had many health issues, including many heart stints & diabetes. She was not good about taking her meds or regulating her diabetes. Mark & Nancy got married about 8 years ago. Nancy was Mark's 5th grade crush. ??She always was cute as a button ??Even reigning as Miss New Mexico.
They were married a couple of years before our Highland 50th reunion, which Nancy & Mark played a lead role in executing the festivities.
Nancy loved attending reunions, her year, HHS'64, as well as the reunions of the classes a year or two before and after ours. She loved keeping in touch with old friends.
Always a friend. Nancy, you may now see your friends who have already left us.
Most certainly now you'll be joining your beloved Mother and Daddy, Eda Mae & Virgil. ?? May you Rest In Peace.
I am so sorry to hear about Nancy. I knew her from the 4th grade at Zia and we were the only two Nancys there. People would get us mixed up. I also attended many dancing classes with her and we had a friendly feud going, but she was always the better dancer. She, Mark and others did such a great job on the 5oth reunion. I was so glad to be able to talk to her there and laugh about all our shared experiences. My thoughts and prayers go out to Mark and her family.
John Bland
has left an In Memory comment for Profile.
She will be missed by many and cherished by a few. We can all take some comfort in knowing the night sky over New Mexico has a new, bright star. It's Nancy with that twinkle in her eye. RIP my friend.